Imagine my surprise when I woke up to this today....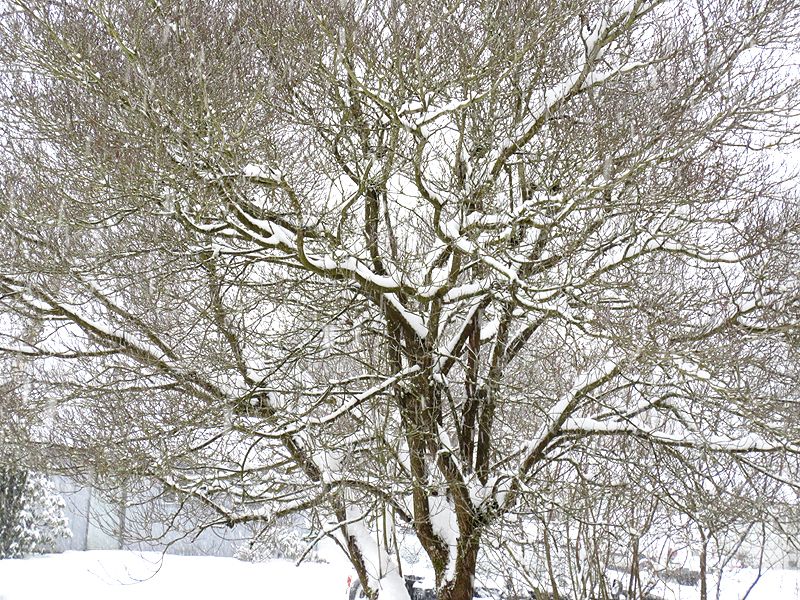 It wasn't in the weather report...and we don't get snow often, so it's rather a treat. :) (Sorry, I know that many of you are so 'over it' already...but don't begrudge me a little fun. lol) We usually have short spurts of snow, so it won't hang around for long.
I had plans to make an amazing pot of Split Pea and Ham Soup, but once I added the Ham Hock and it started simmering, I noticed a rather foul smell coming from the kitchen. Turns out I bought some less than stellar ham hocks, & it ruined my whole meal. So, I had to scrap the whole pot, & hunt for left-overs. It didn't make me too happy, but I'll put in a batch of GF cookies, & that will make it a little better. Tomorrow I plan to make some chicken & rice soup, which is always comforting. These days it's all about the hot meals, hot coffee, and fleece blankets. Hot Chocolate is thoroughly acceptable as well. ;)
It's about time I ask a question, and get some interaction on this blog. I'd like to find out if I'm just talking to myself.....and if this blog is even worth keeping.
What are your favorite Winter Meals? And what are your favorite 'in a rush' meals?
My favorite Winter meals are soups/stews, and my favorite 'rush' meals are either Grilled Cheese Sandwiches with a creamy soup, or Fried Pork Chops with Saffron Rice. Yum, yum, yum!
Please share!! I like to be inspired! :)